Okay, I know everyone knows about the mega update the game will be getting soon, but I think I have copied all of it (as of 3/1/2010) to this post.
I didn't think Square had it in them to be truthful.
Special Talk Session
In attendance at the special talk session were Producer Hiromichi Tanaka, Director Koichi Ogawa, Battle Director Akihiko Matsui, planners Yoji Fujito and Mizuki Ito, and Global Online Producer Sage Sundi. The discussion revolved around the new content being planned for the upcoming version update as well as the game's future direction.
* All announcements made are for content under development, and thus changes may occur without notice.
Wings of the Goddess Missions and Quests
The Story Continues!
New Wings of the Goddess missions will be coming to you in the March version update!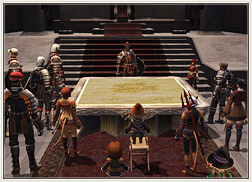 Nerves run high as the embattled Allied Forces march on the enemy's heartland, Valdeaunia, to execute a daring operation to strike down the Shadow Lord. Charged to stand at the helm of this desperate campaign is the celebrated San d'Orian hero, Sir Ragelise B Baloumat of the Knights of the Ironcrest Hawk…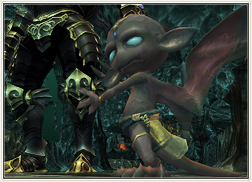 Dauntless soldiers who would dare follow Castle Zvahl's perilous passageways to their end will find themselves standing before the Throne Room. There, they will learn the true identity of the imposing dark figure whose entrance is heralded by a garrulous imp…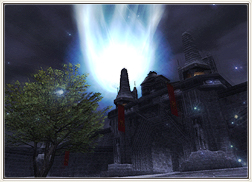 The repercussions of Atomos' mindless devouring of memories and time have extended even to the present. The ominous comet has again appeared, this time above the skies of San d'Oria and far closer now than ever before. What could this possibly portend for the future of Vana'diel…?
What will become of the heroes and heroines of the Allied Forces? All will be revealed upon the release of the March version update!
The Wings of the Goddess mission storyline draws ever nearer to its epic finale, with but one more set of episodes to follow those of the March version update.
Nation Quests
The three nation quest storylines, too, are set to reach their enthralling conclusions this summer. Astounding rewards await brave soldiers who would stay loyal and true to their nation till the very end!
Campaign
The new version update will offer a host of additions sure to delight veteran campaigners, including: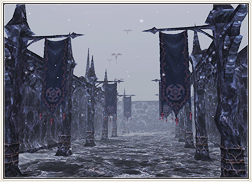 - A long-awaited decoration unlocked
- New Campaign Ops
- A new battleground: Castle Zvahl
- …and all-new rewards!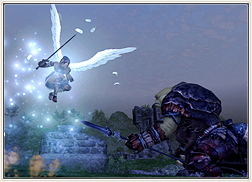 Among the new rewards will be formidable weapons that allow the wielder to employ devastating weapon skills formerly exclusive to certain Campaign NPCs.

With the addition of Castle Zvahl to the Campaign battlefront, adventurers who fight bravely for the Allied cause will be rewarded with a chance to square off against the Shadow Lord himself! Needless to say, those who emerge victorious will be rewarded with spectacular spoils befitting their heroic deeds.
Trial of the Magians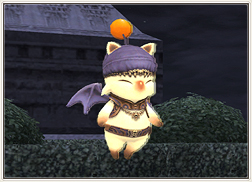 "Trial of the Magians" is the title given to a new quest series designed especially for level 75 characters.
Quest Structure
The quests will be divided into a number of categories, and progression in each will allow players to earn different rewards. The following quest branches and more are being considered:
- Weapon enhancement.
- Armor enhancement.
Trial of the Magians will be introduced to the game in multiple stages, with the initial set of weapon enhancement quests slated for addition in the March version update.
Enhancing a Weapon
A Trial of the Magians weapon enhancement quest can be initiated by first trading a suitable weapon to a Magian Moogle NPC, at which point a list of corresponding quests will be displayed. Players may choose a quest based on difficulty level and the enhancement they would like added to their weapon, which will be granted upon the fulfillment of the quest objective.
A single weapon can undergo numerous upgrades. By trading an already-enhanced weapon to a Magian Moogle, players can undertake successive quests to have it further improved. Multiple quests can be undertaken simultaneously.
By repeating the quests, up to 80 different features can be added to a single weapon. With figures such as Damage and Delay added to the equation, there exist 500 possible attribute patterns for a single quest branch!
There are also plans to make it possible to enhance Relic and Mythic weapons through Trial of the Magians. While players can expect quest difficulty to far exceed similar quests released thus far, we are confident the rewards will make it more than worth the while!
Job Adjustments
The job adjustments planned for the March version update have been announced, with further discussions revolving around the future direction of all jobs.
Overall Direction
Up until now, most job adjustments have been implemented with ease of party-forming in mind. From this point onwards, we plan to shift the focus towards ease of participation in endgame content. The role of each job will also come under review.
Currently for instance, the role of debuffing enemies is the exclusive domain of only a few jobs, but we intend to examine ways to enable more professions to perform similar roles, empowering each with the capacity to handle a wider range of situations. Our goal is to achieve—without sacrificing the uniqueness of each job—greater ease of participation in endgame content and provide the opportunity for all participants to contribute equally.
The scope of our vision for job adjustments does not stop there, however. Maintaining battle balance remains one of our highest priorities. As such, we intend to conduct reviews on an ongoing basis and introduce new equipment and adjust weapon skills as necessary. It is anticipated that the level cap increase will impact the balance of certain elements more than others. We will keep a close watch on these areas and, if the situation demands, review and reconsider even the adjustments that have been announced. Our ultimate goal is to provide the most rewarding, balanced play environment possible to all adventurers.
March Version Update Job Adjustments
[ Beastmaster ]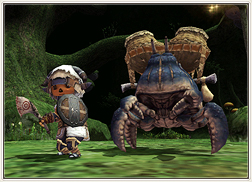 The following changes will be made to enhance the usability of the job ability "Call Beast":
- New synergy recipes for the creation of consumable items required to perform the ability will be with a higher rate of yield for HQ items.
- Certain ingredients needed to synthesize/synergize the items will become more readily obtainable.
[ Summoner ]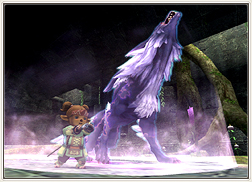 Two new long-awaited avatars, Alexander and Odin will be added. Both new avatars will appear and do the summoner's bidding only when Astral Flow is in effect. Be aware, invoking one or the other will automatically initiate Astral Flow, the effect of which will end upon the avatar's release. In accordance of their introduction, summoners will become able to use the "Astral Flow" job ability even when no avatars have been invoked.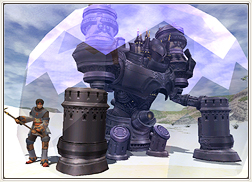 Avatar: Alexander
Uses "Perfect Defense" to reduce damage sustained by party members and prevent status ailments.
- Damage reduction and resistance rate will vary with the summoner's remaining MP.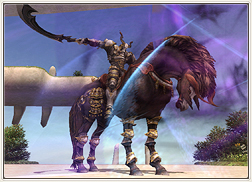 Avatar: Odin
Uses "Zantetsuken" to vanquish all foes within the area of effect in one fell strike.
- When used against NMs, will instead deal damage.
- Amount of damage dealt and accuracy will vary with the summoner's remaining MP.
- More monsters within the area of effect will reduce accuracy.
[ Puppetmaster ]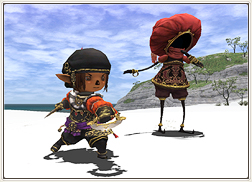 With adjustments to attributes of the Harlequin and Valoredge X-900 frames and the performance of attachments, automatons will be made more durable against incapacitation. In addition, the hand-to-hand combat rating of puppetmasters will be raised from rank C to A, making them formidable combatants in their own right.
Future Direction of All Jobs
The future direction of adjustments for all jobs beyond the March version update will be announced at a later date.
Level Cap Increase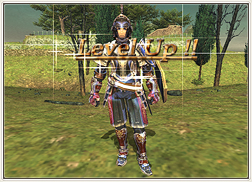 History is about to be made as the level cap will be increased starting with the version update scheduled for this summer! The increase will take place in stages until the new maximum, level 99, has been reached.
Up until now, character strength has been limited to level 75, and additions to the game such as monsters, strategic content, and equipment had been designed to correspond to this.
However, with the game having reached a certain level of maturity and the bulk of existing notorious monsters having already fallen prey to tenacious bands of adventurers, the development team has deemed that the time is now ripe for the bar to be raised.
Level Cap Considerations

We are aware that players will inevitably feel concern over how in-game elements such as support jobs, experience camps, and merit points will be affected by this change. We would like to take a moment to explain the measures that are in the pipes to preserve game balance.
Support job abilities that are not expected to steal the limelight from main jobs as a result of the level cap increase will be allowed to come into play. Furthermore, there are plans to tweak certain job abilities, job traits, and magic spells on an ongoing basis in order to further accentuate the uniqueness of each job when used in a main role, as well as its versatility when playing a supporting role.
New camping grounds are scheduled to be added to cater to the anticipated rise in demand for experience parties. Furthermore, the redistribution of monsters in existing areas is also under consideration.
An increase in maximum upgrades is being considered for existing merit point skills and attributes. Preparations are also under way for the introduction of a new type of merit point for players who have reached the new level 99 summit.
Abyssea
"Abyssea," the all-new series of battle-oriented add-ons has been announced.

Abyssea is a parallel world existing beside Vana'diel. A land fraught with perils, Abyssea is home to savage hordes of heretofore unseen creatures. Ferocious, towering NMs, new-look HNMs—even the garden varieties will confound would-be challengers with their unfamiliar and formidable powers. These and a whole host more await hapless adventurers with open arms and voracious maws.

In Abyssea, concerns such as the over-population of battle areas and the need for large time investments will be a thing of the past. The development team is hard at work creating a world where parties can engage in rewarding battles with powerful foes and collect prized equipment with the least of fuss. The expansive realm of Abyssea will comprise several new areas which will be introduced over the course of three add-ons.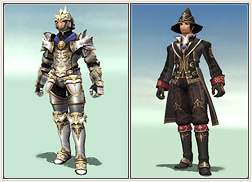 Visit
the official Abyssea website
for all the details!
The Future of FINAL FANTASY XI
>>>CLICK TO VIEW BIGGER VERSION<<<
Special Task Force Report
The Special Task Force has been as active as ever, employing their trusty "RMT-Pwner v1.337" and a host of other countermeasures—the Square Enix security token, fishing system adjustments, IP address blocking, and improved account screening, to name a few—in their sworn mission to purge Vana'diel of the dark armies of cheaters and RMT ruffians.
Though we cannot claim to have eradicated these nefarious influences from the game entirely, we feel confident that we have reached a point where they pose a minimal threat to the gaming experience of rule-honoring FINAL FANTASY XI players.
The enemy is tenacious, resorting to /tell spamming, character hacking and other dastardly deeds, but fear not. For as long as evil exists in our world, we at the STF have no intention of laying down our arms in the fight!
World Integration
To streamline server maintenance and provide our users with a more unified gaming environment, the March version update will see the merger and integration of certain low-population Worlds.
Projected World integration map: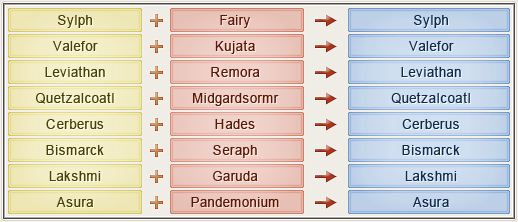 Further details will be announced at a later date, so keep your eyes on the official site for updates!
Walk of Echoes
With new areas to be introduced across two version updates this summer and beyond, adventurers will be able to explore the Walk of Echoes, the enigmatic wasteland of memories and time that has thus piqued many a player's curiosity in the Wings of the Goddess missions.
The Walk of Echoes will also hold the entrance to a new realm of high-end, expanded content. In anticipation of the level cap increase, the development team is hard at work preparing formidable new challenges for high-level players.
These areas will also feature prominently as a destination in the Wings of the Goddess missions, as the epic storyline that has delighted fans the world over hurtles toward its hair-raising, heart-stirring conclusion!
Battles and tales that are the stuff of legend—adventurers of all stripes are sure to find their thirst for exhilaration quenched in the Walk of Echoes!
Notorious Monsters

Following on the heels of the fearsome foes introduced in the November 2009 version update, hordes of new notorious monsters will be joining the ranks in the coming version updates. Even the most combat-honed adventurers can expect to have their abilities tested to the limit, so begin steeling yourself for battle today!
Seasonal Events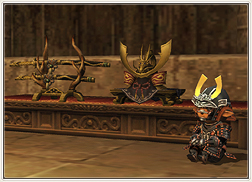 Adventurers who enjoy partaking in Vana'diel's myriad seasonal celebrations will be pleased to hear that a host of new items are in the works for these events. These will include two new reward furnishings for the upcoming Feast of Swords in May, with various other surprises to follow in the months to come.

Furthermore, the new set of formalwear that will accompany this year's Adventurer Appreciation Campaign will have players looking more dapper and divine than ever as they ring in our 8th Vana'versary in style.
Mog Bonanza
And what better way to celebrate than with a spectacular installment of the Mog Bonanza? This year's prize list is shaping up to be better than ever—a veritable bounty of tantalizing loot that includes spoils from the treasure hoard of none other than the infamous Pandemonium Warden!
Rank 1
Ridill / Kraken Club / Hofud / Valkyrie's Fork / Skadi's Cuirie / Ares's Cuirass
Marduk's Jubbah / Usukane Haramaki / Novio Earring / Morrigan's Robe
Defending Ring / Shadow Mantle
/ Mog Bonanza Kupon A. / Shadow Ring
Mog Bonanza Kupon P / Ebisu Fishing Rod
Rank 2
Black Belt / Velocious Belt / Homam Corazza / Nashira Manteel
Mog Bonanza Kupon X. / Byakko's Haidate / Aurum Cuirass / Oracle's Robe
Enkidu's Harness / Herald's Gaiters / Joyeuse / Saber Shoot / Opal Silk
Birdman Cape
Rank 3
Hauteclaire / Seveneyes / Homam Cosciales / Nashira Seraweels
Mog Bonanza Kupon B. / Barbarossa's Zerehs / Algol / Trotter Boots
Voyager Sallet / Hermes' Sandals / Star Sapphire / Imperial Wootz Ingot
Vampiric Claws /
Mog Bonanza Kupon L
Rank 4
Khroma Ore / Behemoth Hide / Damascus Ingot / Damascene Cloth
Moldavite Earring / Bounding Boots / Empress Hairpin / Nidhogg's Scales
Wootz Ore / Orichalcum Ingot / Yoichi's Sash / Vilma's Ring /
Odin Statue
Rank 5
Miratete's Memoirs / Pest Repellent / Mercenary Camp Entry Slip
Training Grounds Key / Martial Ball Invite / Cordial Invite / Adamantoise Statue
Behemoth Statue / Fafnir Statue / Shadow Lord Statue /
Alexander Statue
Still more attractive items, including relic/mythic equipment—first given away right here at VanaFest 2010's Nomad Mog Bonanza—Dynamis currency, alexandrite and more are being considered for future bonanzas. We strive to continue our mission of offering players the most exciting prizes possible while preserving game balance.
Synergy
Whereas the recipes added in past version updates have centered on traditional synthesis, from here on players can expect a shift of focus to synergy. The new batch of new recipes scheduled for March will include new warp items and more!
Future version updates will usher in an even greater variety of heretofore unseen items. Luxurious furnishings such as guild tables and extravagant musical devices, potent and powerful equipment, and much more await skilled synergists. An elemental staff-type weapon boasting multiple effects is among the unique new articles being considered.
Going hand in hand with synergy is the evolith system, and the coming version updates will see these remarkable stones appear in ever-new and extensive varieties. What's more, evolith will become available via treasure caskets with the next version update, making it easier than ever for adventurers to enter the exciting world of customizable gear!
Job-specific Emotes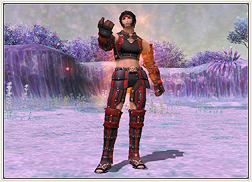 Planned for further down the line is the addition of job-specific emotes. The finer points of how these new motions will be acquired are still under consideration, but players can expect a charming set of animations that will allow them to role-play their chosen profession with greater expressiveness than ever before!